We had a playdate with Isis, a boxer, on Saturday. Fun was had by all!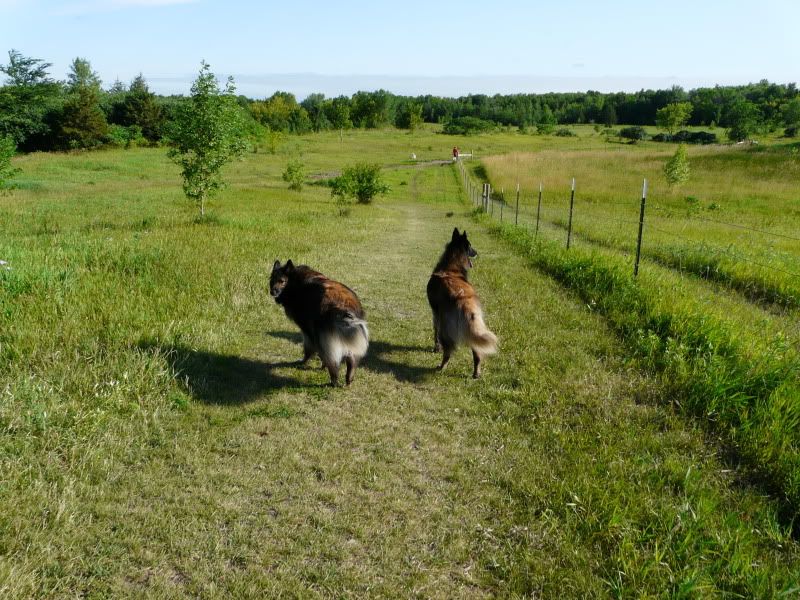 A great view of the park!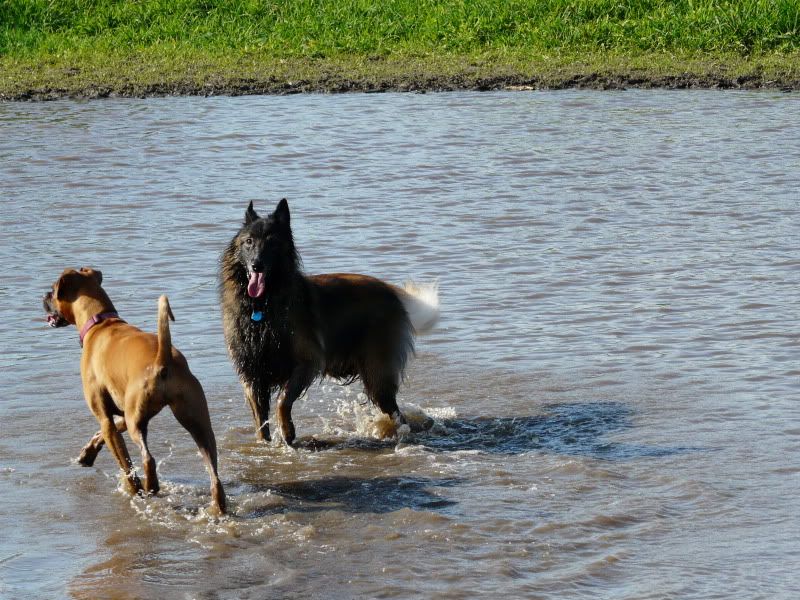 Brice and Isis



Eva doesn't go in the water very deep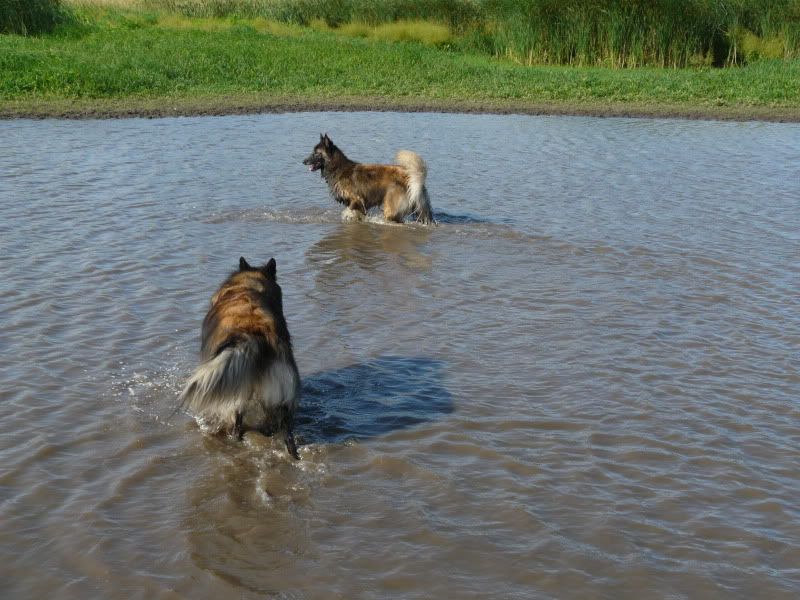 Water Level is a little low



Brice and Isis playing in the water



Isis having fun!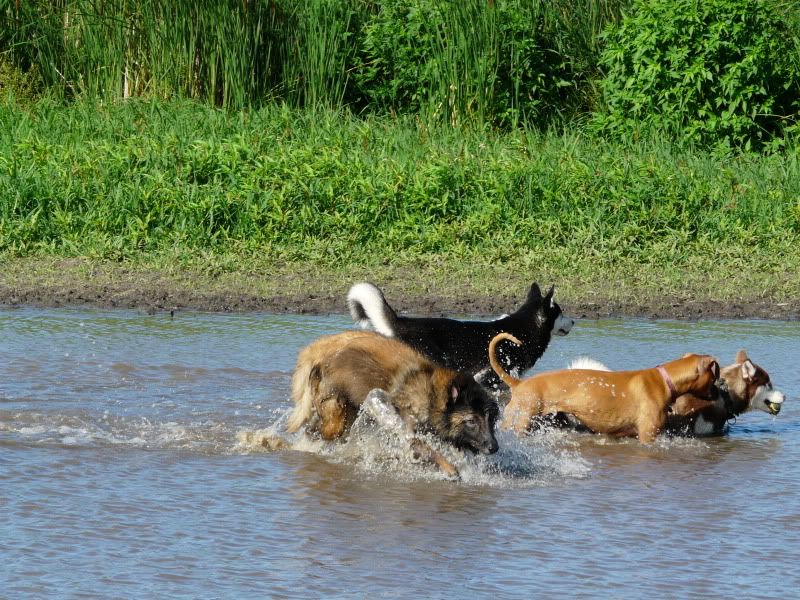 Brice, Isis and a pair of fluffies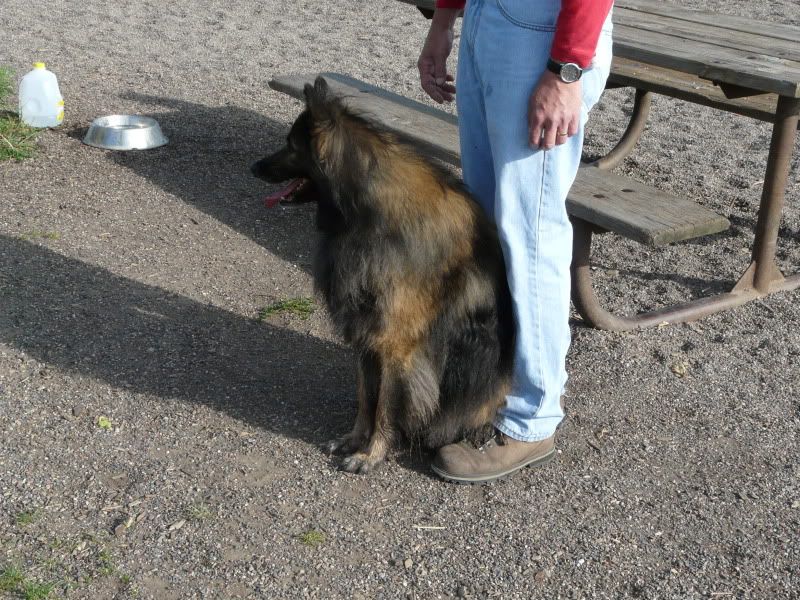 Princess Eva is very reserved so she doesn't play with very many pups. She prefers to sit on her Dad's feet just like a penguin baby.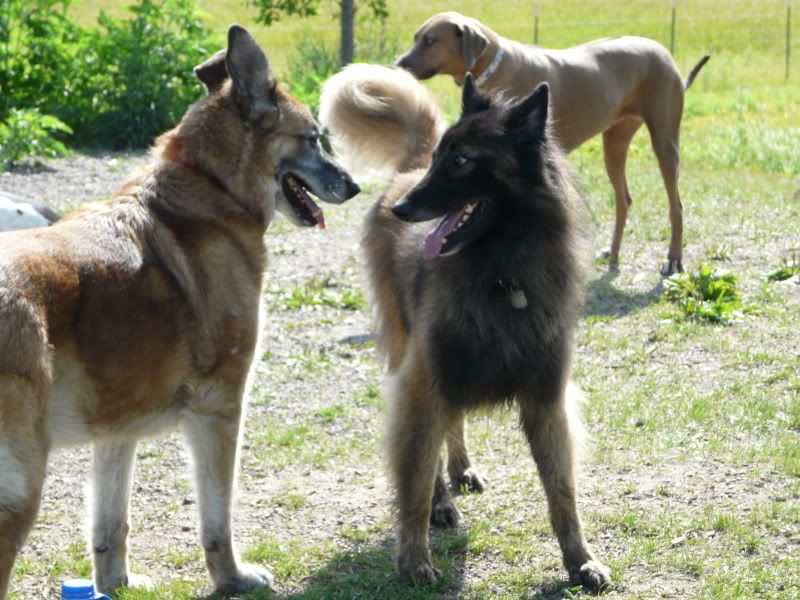 Brice played with this shepherd alot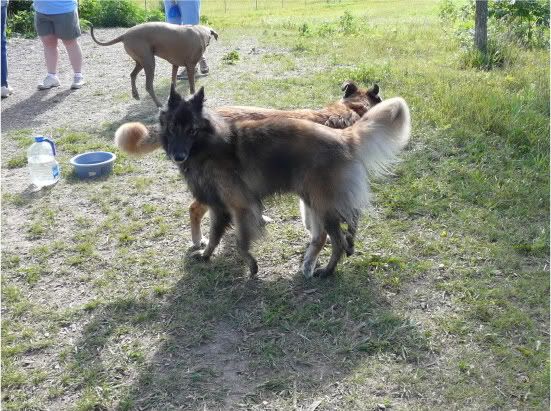 We didn't get any pictures of them playbowing but Brice kept swinging around and hip-checking him



Brice is just a little tired!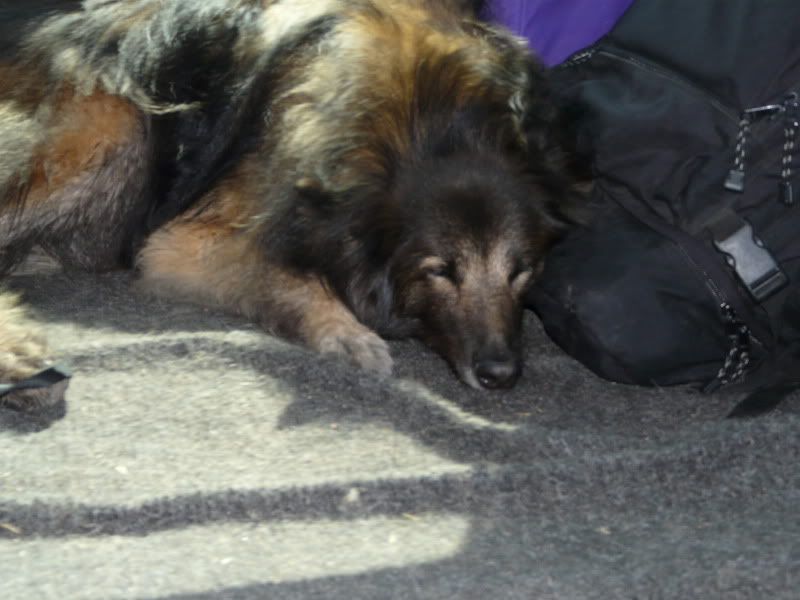 Eva napping on the drive home

We really like this park but it's a lot farther from home so we don't get there very often.

Woof ya later!
Princess Eva and Brice